By Fitch & Associates
In the constantly evolving world of commercial transportation, ambulance operations are seeing even more uncertainty in their fleet insurance options. From increasing rates to less market capacity, volatility in commercial auto, to increasing costs of claims, it is more crucial now than ever to learn what insurance companies look for in a top performing ambulance operation.
As part of the Pinnacle Webinar Series, National Interstate Insurance Company's Shay McCullough and Katie McCartney will present "Understanding Commercial Auto Insurance for EMS Leaders," a webinar sponsored by National Interstate Insurance with the assistance of Stryker, Cindy Elbert Insurance Services and Prodigy EMS, on Sept. 22, 2020, at 1 p.m. CDT.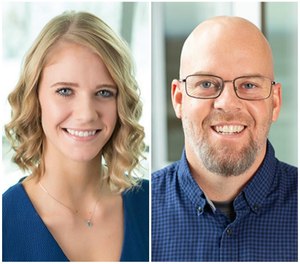 Learn more and register today.
Presented by Fitch & Associates, this webinar will outline characteristics that identify best-in-class ambulance operations, as well as trends in the industry and performance-based solutions that are tailored to individual companies. You will be able to ask questions of an experienced and knowledgeable ambulance underwriter firsthand and learn how to better manage one of your biggest exposures – driving!
Attend the webinar to learn about:
What is loss frequency? What is loss severity? Why do these matter to my operation?
How does who I hire impact my operation?
Best practices of top performing ambulance operators from around the country
How often should I conduct defensive driver training?
What is the biggest exposure in my operation?
Ninth Brain is Fitch & Associates' Learning Partner and Host of this webinar.
Additional resources on ambulance safety
Keep your providers safe on the road with these resources from EMS1 and Fitch & Associates:
About the speakers
Shay McCullough has been with National Interstate for over 9 years. After a few years serving as the customer service personal lines supervisor, Shay spent the next 5 years underwriting for the company's Tow and Ambulance products. He has been serving as the underwriting supervisor for the Specialty Department for the past year. Prior to joining National Interstate, Shay had a successful career with Allstate Insurance where he held various roles within their Underwriting and Customer Service departments. He graduated from the University of Akron with a bachelor's in mathematics and he received his Chartered Property Casualty Underwriter (CPCU) certificate in November of 2018.
Katie McCartney has been with National Interstate Insurance Company for 7 years. Her responsibilities include managing agency relationships and advancing sales discussions for the MEDIC program, a group rental captive servicing best-in-class ambulance operators, as well as the company's traditional guaranteed cost program. Katie has been on the ambulance programs since their inception and has been pivotal in the growth and management of the company's ambulance customers over the years. Katie graduated from the University of Akron with a bachelor's degree in business marketing and sales.