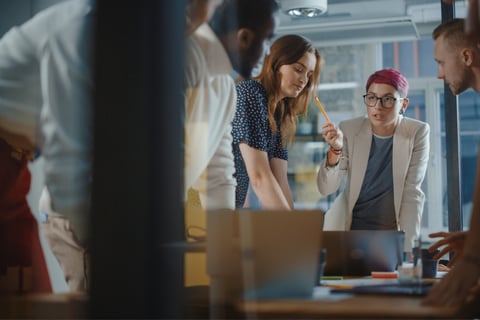 In line with Pride month, the Victorian Pride Lobby has launched a new, free-to-download report into LGBTIQA+ experiences with the insurance industry in Australia.
'Worth the Risk' is the first report of its kind, revealing that the LGBTIQA+ communities continue to face discrimination when seeking insurance and providing the industry a roadmap to reform.
The Victorian Pride Lobby conducted a survey earlier this year and found that almost one in two LGBTIQA+ people had faced discrimination or exclusion when seeking insurance.
Additionally, more than three in four trans and gender-diverse people have had difficulty self-declaring their gender with insurers, while nearly half of respondents were reluctant to make an insurance claim in some cases due to fear and stigma.
The survey also found that nearly two in five of the LGBTIQA+ community had experienced intrusive questioning during the claim process.
The Lobby made detailed recommendations for the industry to respond to these results. These included an updated Life Insurance Code of Practice with more explicit guidance on vulnerable customers, publicly available information from insurers on whether and how LGBTIQA+ people are covered by their policies, and communications and marketing material including depictions of LGBTIQA+ people and inclusive language.
https://www.insurancebusinessmag.com/au/news/breaking-news/lgbtiqa-discrimination-persists-in-the-insurance-industry-survey-reveals-409078.aspx